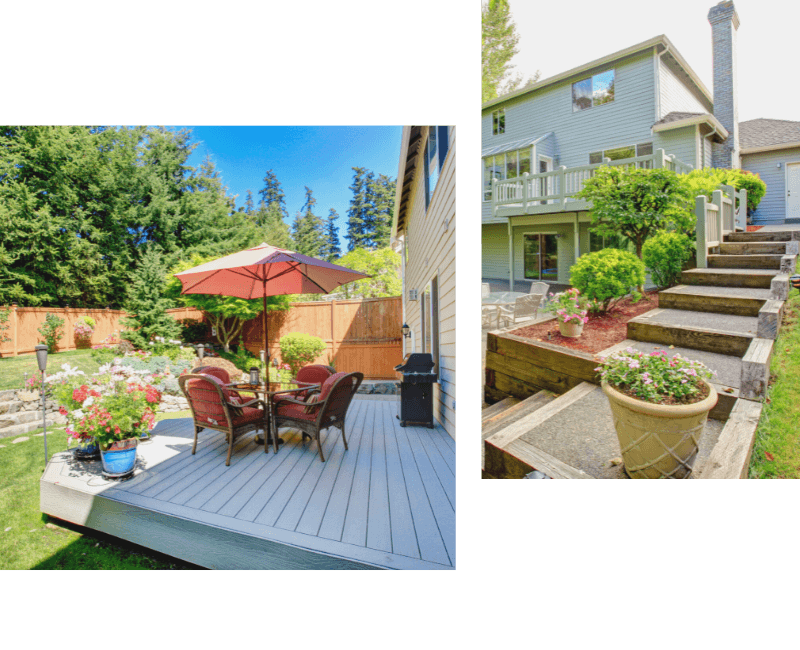 Landscape Service : Design Your Perfect Outdoor Space
At Green Field Forever Inc, we specialize in providing top-quality landscaping services, including expert installation of synthetic grass. Our team of experienced and skilled landscapers has the knowledge and expertise to create beautiful, sustainable, and low-maintenance landscapes that incorporate synthetic grass.
Synthetic grass is a popular option for many property owners, as it provides a natural-looking and durable alternative to traditional grass. Our team can design and install synthetic grass that perfectly complements your property and enhances its functionality.
We also offer a wide range of other landscaping services, including custom landscape design, hardscaping, water features, and landscape maintenance. Our team uses only the highest quality materials and techniques to ensure that your landscape is not only beautiful but also sustainable and durable.
At Green Field Forever Inc, we are committed to providing exceptional customer service and ensuring that our clients are satisfied with our work. We work closely with our clients to understand their needs and preferences and customize our solutions accordingly.
If you're looking for expert installation of synthetic grass and top-quality landscaping services, look no further than Green Field Forever Inc. Contact us today to schedule a consultation and let us transform your property into a stunning oasis.
Did you get the perfect landscape design?
Let Our builders work with you
GET FREE CONSULTATION
Landscape Maintenance for Artificial Grass: Keeping Your Lawn Looking Pristine
If you have a lawn or landscape that features artificial grass, you already know the benefits that it can bring. Unlike natural grass, artificial grass requires minimal upkeep, and it looks lush and green year-round without any need for fertilizers or water. However, that doesn't mean you can ignore it completely. Just like any other type of landscaping, artificial grass still needs a certain amount of maintenance to keep it looking its best. At Green Field Forever Inc, we understand the importance of keeping your lawn looking pristine, which is why we offer comprehensive landscape maintenance services for artificial grass.
Our landscape maintenance services are second to none, and here's what you can expect from us:
To ensure your artificial grass remains in pristine condition, regular cleaning is essential. Leaves and other contaminants can accumulate on the surface of your lawn if left unchecked and could cause discoloration or damage. That's why our team will come out to make sure your turf sparkles by removing any debris from the area and giving it an immaculate deep clean each schedule visit.
Maintaining the appeal of your synthetic turf is a breeze with our brushing services. Over time, artificial grass can become matted or pressed down in heavily used areas. To restore it to its naturally luscious state, we use specialized brushes that lift each blade and keep it looking fresh and healthy all year round!
Restore Your Lawn's Fiesta: Artifical grass necessitates replenishing the infill, anytime it has been succumb to breakdown or displacement. This is usually done with materials like sand and rubber which help keep your lawn plushly in place while adding an extra cushioning layer of support. Do not let a less attractive lawn ruin your next party—have our team come out to add or replace any deficient infill so you can revel in its beauty!
Observations for Deterioration: Despite its durability, artificial grass can sustain damage. Our team of experts is available to examine your lawn for any signs like rips or tears and conduct the required repairs to keep your grass looking flawless.
For superior guidance and recommended practices on maintaining your synthetic lawn, look no further than our team of experts at Green Field Forever Inc. We specialize in artificial grass so you can rest assured that any questions or concerns about getting the most out of your investment will be met with knowledgeable advice from us.
Invest in Green Field Forever Inc's landscape maintenance services for your artificial grass, and experience a vibrant and healthy lawn without any of the difficult upkeep. Our reliable experts will keep your synthetic turf looking as good as new for years to come – contact us today to find out more!
We are dedicated to providing professional landscape services in Los Angeles County.
At Green Field Forever Inc, we prioritize customer satisfaction and always go above and beyond to ensure that you are happy with the results. We believe that communication is key, which is why we work closely with you throughout the entire process, from the initial consultation to the final walk-through, to ensure that your vision is brought to life.
In addition to our landscape services, we also specialize in the sale and installation of high-quality artificial grass. Whether you are looking to upgrade your backyard, commercial property, or sports field, our synthetic turf solutions offer an eco-friendly and low-maintenance alternative to traditional grass.
When you choose Green Field Forever Inc, you can trust that you are working with a team of professionals who are passionate about what they do and committed to providing you with the highest level of service. Contact us today to learn more about our landscape services and how we can help transform your outdoor space!
Building services for your home projects. We'll be happy to help you.
GIVE US A CALL TO GET A FREE ESTIMATE
In Greenfield Experts, we're proud to offer our services in these areas: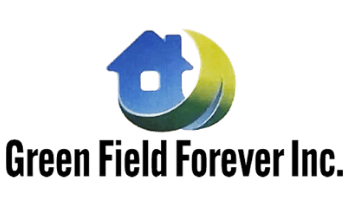 ---
19737 Ventura Blvd
Los Angeles, Los Angeles County 91364
USA
(855) 483-0817 | 818-914-4057