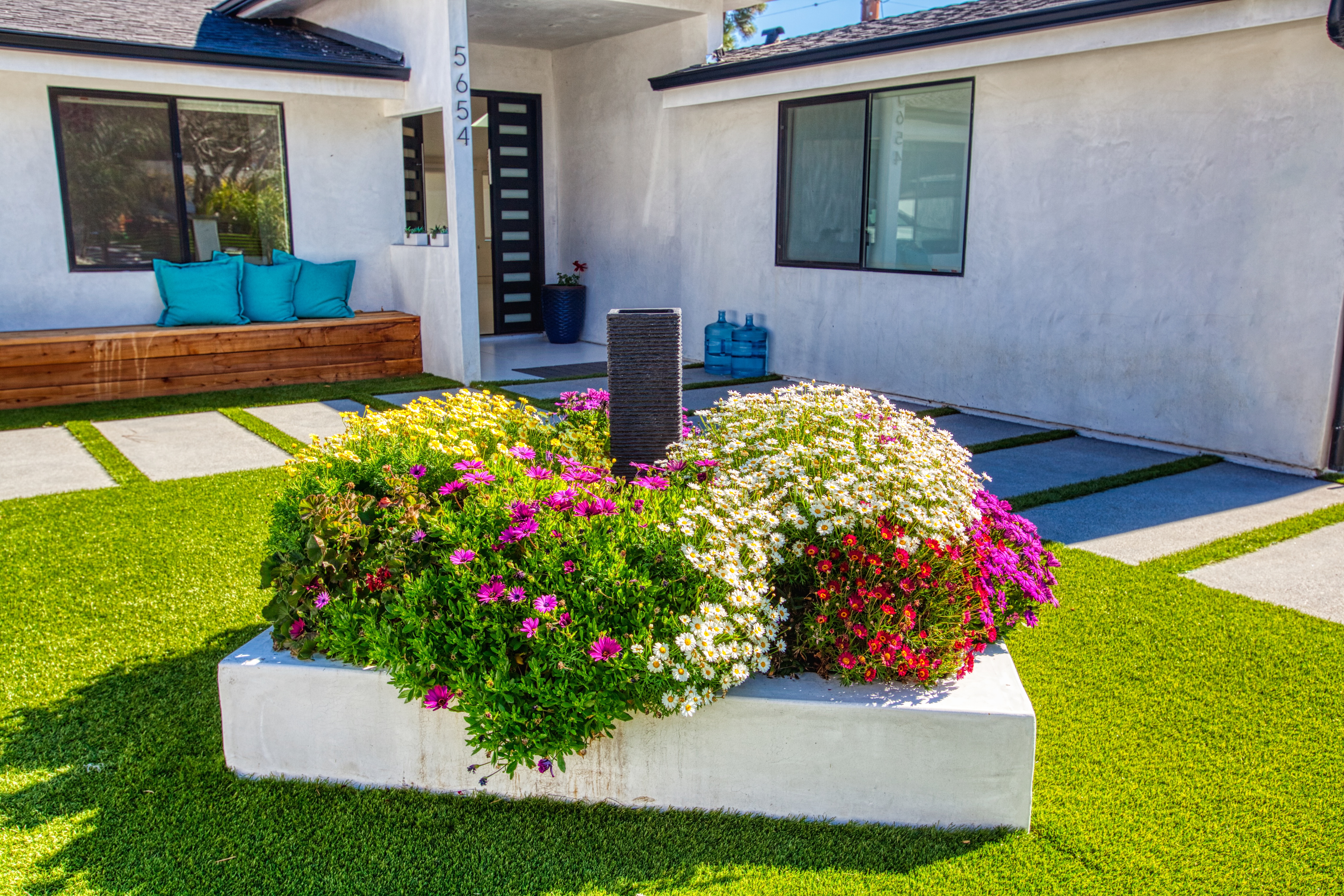 Transform Your Space with Expert Backyard Remodeling
Expert Backyard Remodeling Services by Green Field Forever Inc.
Welcome to Green Field Forever Inc., where your dream backyard begins. With our expert backyard remodeling services, we are dedicated to turning your outdoor living space into a personal paradise. Whether you're looking to revitalize a worn-out patio, install a state-of-the-art outdoor kitchen, or create a peaceful garden retreat, our team is here to make it happen.
Our commitment to excellence and passion for landscape innovation makes us leaders in backyard remodeling. We understand that a backyard is not just a space; it's a backdrop for memories, a sanctuary for relaxation, and a place for family gatherings. That's why every project we undertake is tailored to meet the unique desires and needs of our clients.
By choosing Green Field Forever Inc., you're not just getting a service; you're embarking on a journey to rediscover the potential of your outdoor spaces. Our backyard remodeling experts bring with them cutting-edge design tools, sustainable materials, and a creative mindset that ensures your backyard will not only look stunning but also be functional and durable.
Let us transform your outdoor areas into enchanting spaces where you can unwind, entertain, and enjoy the beauty of nature. Trust Green Field Forever Inc. to deliver backyard remodeling solutions that are as unique as your vision. Connect with us today, and take the first step towards the backyard you've always wanted.
About Our Backyard Remodeling Services
At Green Field Forever Inc., our backyard remodeling services are designed to unlock the hidden potential of your outdoor spaces. We specialize in transforming ordinary backyards into remarkable extensions of your home where comfort meets nature. From the initial design to the final touches, our dedicated team focuses on creating customized landscapes that reflect your personal style and enhance your home's overall appeal. With an eye for detail and a commitment to quality, our backyard remodeling projects range from serene garden installations to full-scale outdoor living and entertainment areas. Partner with us to reshape and revitalize your backyard into a space where luxury meets tranquility.
Why Our Backyard Remodeling Stands Out

At Green Field Forever Inc., we pride ourselves on delivering backyard remodeling services that are a cut above the rest. Our commitment to excellence, personalized approach, and sustainable practices set us apart in the industry. Here's why our services are the preferred choice for homeowners:
Custom Design
Every backyard remodeling project is a blank canvas awaiting your personal touch. Our designs are 100% customized to align with your vision, ensuring that the end result is as unique as your own signature. We don't just change landscapes; we craft them to suit your lifestyle, preferences, and aesthetic desires.
Sustainable Practices
Sustainability is at the heart of our operations. We employ eco-friendly backyard remodeling techniques that not only minimize environmental impact but also promote biodiversity and conservation. From using locally sourced, sustainable materials to installing water-efficient features, we ensure your backyard is both beautiful and beneficial to the environment.
Experienced Professionals
Our team of skilled professionals brings a wealth of experience to the table. With a rich portfolio of successful backyard remodeling projects, we have the expertise to tackle challenges creatively and efficiently. We believe in continuous learning and staying updated with the latest industry trends to provide you with the best service possible.
Our Full-Spectrum Backyard Enhancement Services

At Green Field Forever Inc., we're renowned for delivering a full array of options to rejuvenate your outdoor living space. Our dedicated specialists are on hand to ensure that every facet of your backyard transformation is addressed, promising a smooth and inclusive journey from the initial concept to the final reveal. Dive into the diverse services we offer:
Custom Patio Builds
The cornerstone of any inviting backyard is a bespoke patio, and our team excels in constructing these. We utilize premium materials to create patios that are not just aesthetically pleasing but are built to last, ensuring a cozy corner for relaxation or social gatherings.
Bespoke Outdoor Kitchens
Bring your culinary adventures outdoors with our tailor-made kitchens. Integral to our service offerings, these kitchens are crafted to make outdoor dining a luxurious affair. We handle everything from sophisticated grills to elegant stone worktops, transforming your grilling game under the open sky.
Personalized Landscaping and Gardens
No backyard overhaul is complete without the lushness of personalized plant life. Whether you're looking for an easy-care landscape or a vibrant burst of flowers, we design with your lifestyle in mind. Our experts in horticulture will guide you in choosing the perfect flora to enrich your outdoor haven.
Serene Water Feature Installations
Introduce a tranquil element to your space with our serene water installations. Be it a majestic fountain or a whispering stream, our water features are designed to be a peaceful retreat in your backyard space. We focus on integrating these elements seamlessly into your environment for the utmost in relaxation and visual appeal.
With Green Field Forever Inc., you're partnering with a team that appreciates the art of crafting a space that's not just another yard, but an extension of your home. Each project is a collaboration aimed at reflecting your taste while ensuring practicality and longevity. Let us take the helm to fashion an outdoor experience that you can cherish indefinitely.
Transforming Your Outdoor Space: Our Approach

Delve into the bespoke journey of backyard transformation with Green Field Forever Inc., where every step is crafted for clarity and customer satisfaction. Discover our approach:
Begin with a Conversation:

Kick-off your backyard makeover by contacting us for an initial chat. Here, we'll dive into your aspirations and evaluate the demands of your outdoor revamp.

Crafting Your Design:

Our design mavens will concoct a tailored layout that fuses your desires with our professional insights, drafting a visual plan for your outdoor sanctuary.

Refining the Vision:

Review the initial design sketches. Your input is vital—any tweaks needed? We'll refine the draft until it echoes your dream space precisely.

Setting the Stage:

With the design locked in, we'll pencil in the dates. Our team ensures the remodeling fits neatly into your calendar, promising a smooth transition.

The Build-out Begins:

Our craftsmen take the helm, embarking on the build and landscape artistry, all while upholding our hallmark of excellence.

Stay in the Loop:

As the project unfolds, expect consistent updates. We believe in transparent communication, keeping you informed at every turn.

The Grand Reveal:

Once we've dotted the i's and crossed the t's, we'll invite you for an inspection. It's the moment to make sure every detail aligns with your vision.

Your Backyard Oasis Awaits:

With the transformation complete, your backyard paradise is ready for you to enjoy.
Choosing Green Field Forever Inc. means embarking on a smooth and engaging remodeling journey, culminating in an outdoor space that's nothing short of extraordinary.
Transform Your Outdoor Space: Essential Tips for Backyard Remodeling
In Greenfield Experts, we're proud to offer our services in these areas:
Get a Personalized Quote for Your Backyard Transformation
Dive into the creation of your ideal outdoor retreat with the help of Green Field Forever Inc. To get a custom quote that fits your backyard's unique needs, just fill in the contact form provided, or feel free to call or email us directly. We're eager to help you turn your backyard dreams into reality.