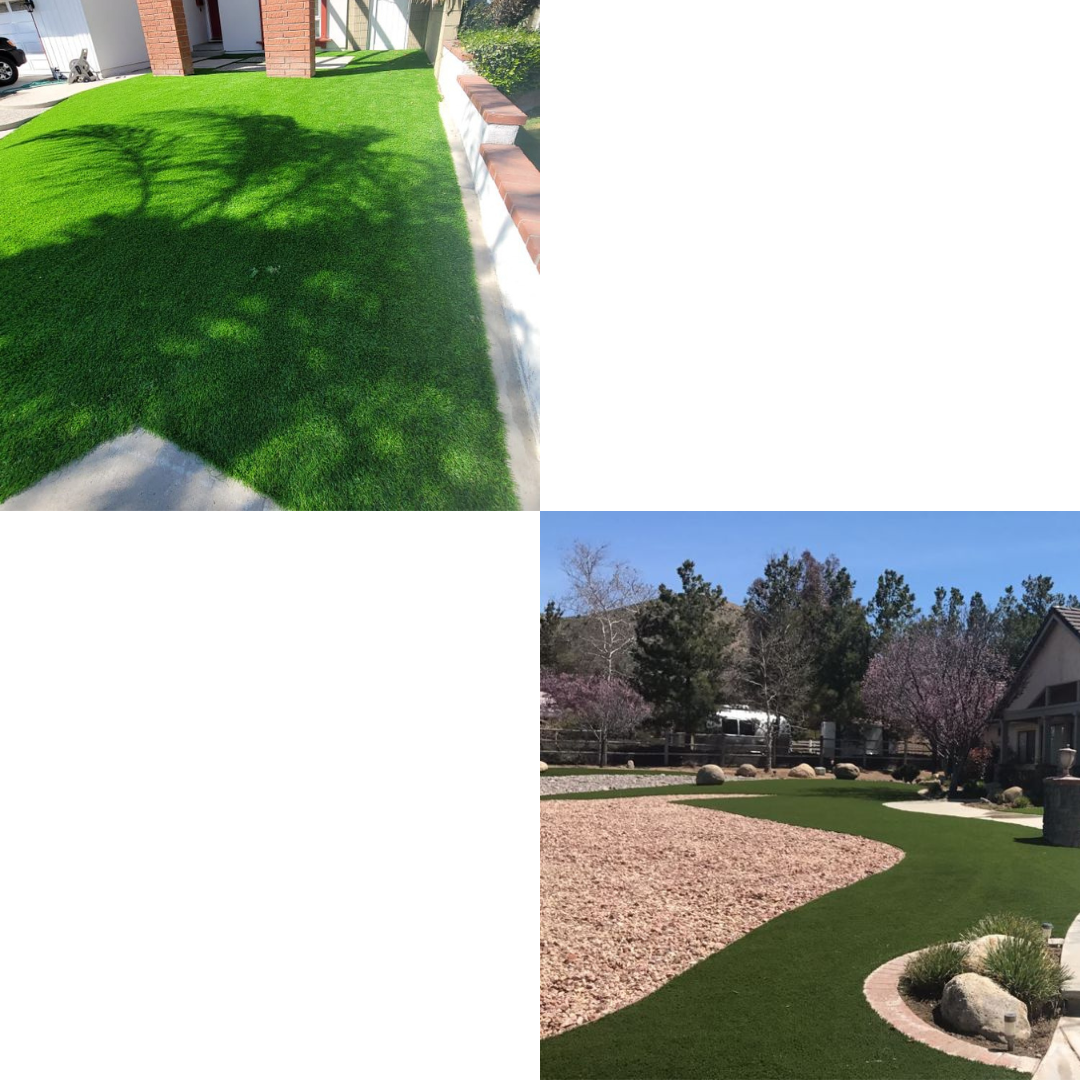 Transform Your Outdoor Space with Our Synthetic Grass Solutions
Experience the Beauty of a Lush Lawn with Our Synthetic Grass Solutions
A lush, plush lawn can drastically boost the aesthetic appeal and worth of your property. Unfortunately, maintaining a natural grassy terrain is expensive in addition to taking up countless hours of labor – particularly when water is limited or if you live in an arid region. Hence, artificial turf easily resolves this predicament!
Transform your dull outdoor space with Green Field Forever Inc. Our selection of synthetic grass products is designed to give you the luscious and lush lawn you've always dreamed of without any hassle! Crafted from only premium materials, our fake turf looks and feels like real grass but offers a much more practical advantage: it's low-maintenance, long-lasting, and requires minimal effort while still delivering spectacular results.
Synthetic grass offers a variety of advantages from its low-maintenance nature. Unlike natural grass, it requires no watering or mowing and is pest-resistant – meaning you won't have to worry about pesky critters ruining your lawn. Plus, with synthetic turf there's no need for fertilizing which enables you to free up time while reducing water bills!
Synthetic grass is a highly versatile product, making it perfect for all kinds of outdoor spaces. From residential backyards to commercial locations—no matter the size—our products can help build your ideal lawnscape. Whether you have an expansive yard or a tiny patch of land, our synthetic grass will give you superior results!
Synthetic grass is an excellent choice not only for its low-maintenance and versatility, but also because it is environmentally friendly. Unlike natural grass which needs water and fertilizer to stay healthy, synthetic turf has no such demands; this helps decrease your carbon footprint in areas where water resources are scarce! By opting for a synthetic lawn instead of real grass you can help conserve valuable resources around the world.
At Green Field Forever Inc, we understand the difficulty of selecting an appropriate synthetic grass product. That's why our vast selection is tailored to meet your individual needs and requirements! From budgeting considerations to outdoor space availability and preferences – our knowledgeable staff are here to provide you with guidance so that you can select the perfect artificial turf for your property!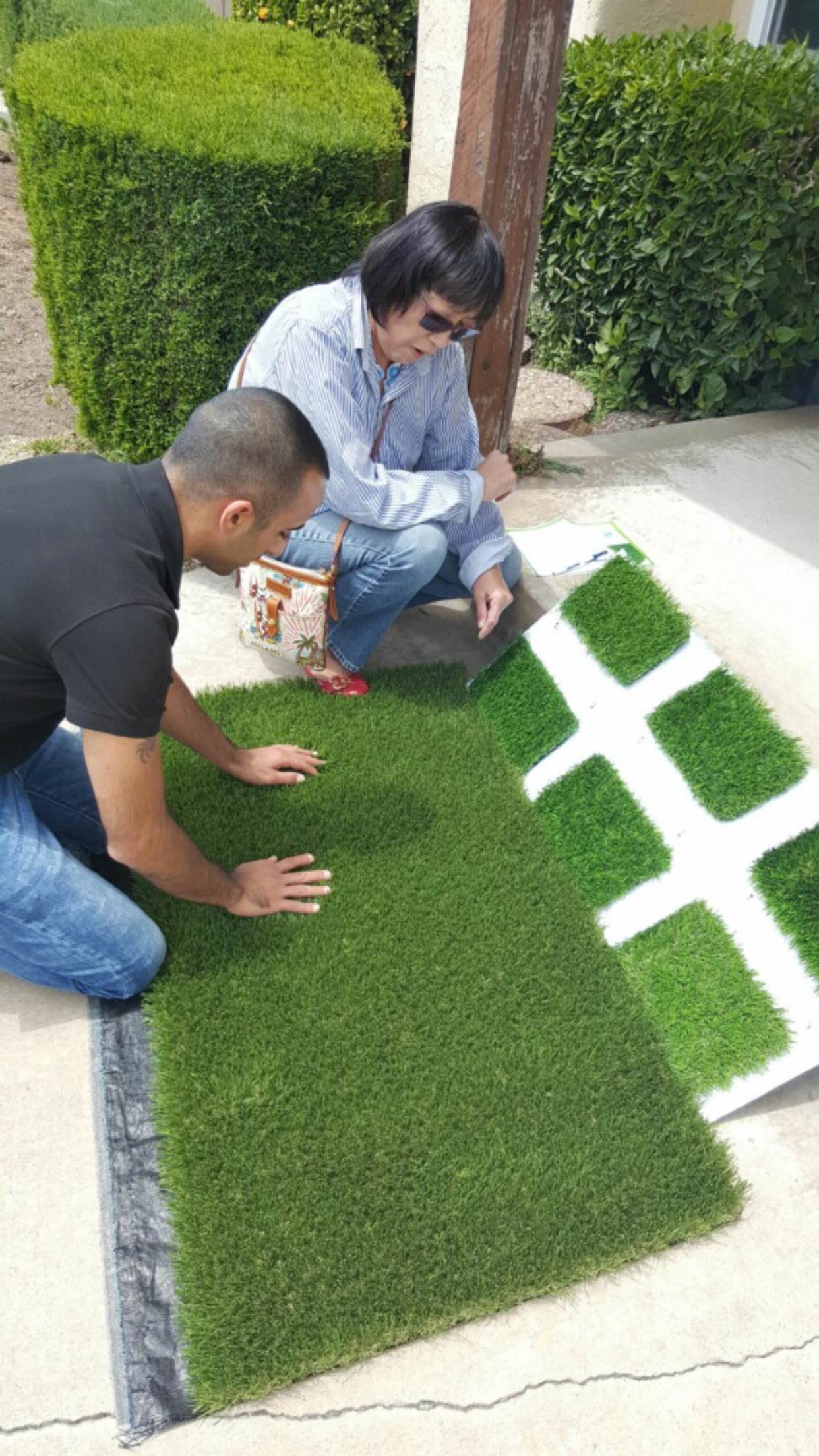 Say Goodbye to Maintenance with Our High-Quality Synthetic Grass Products
Dreaming of a lush, attractive lawn is something that many homeowners aspire to, but the hard work and upkeep required often proves too much. From mowing and watering to battling weed growth, it can be difficult for busy people to keep up with the demands of maintaining your grassy paradise! But imagine if you could have an effortless yet eye-catching solution? Thanks to our trusted supplier's synthetic grass offerings, now you can – without any of the hassle or stress!
At Green Field Forever Inc, we are proud to provide you with a broad selection of premium synthetic grass products that can completely revamp your outdoor area. Our synthetic turf is engineered using the most advanced technology and materials so that it looks exactly like natural grass. Whether you wish to create an eye-catching lawn, stunning garden or safe playground for your children – our solutions will exceed all expectations!
Enjoy the tranquility of a beautiful, low-maintenance lawn with synthetic grass! Our products are designed to be strong, weatherproof and almost effortless. Reduce your time spent on tedious yardwork such as mowing, watering or weeding so you can focus on activities that matter more to you. Furthemore, our artificial turf is pet friendly and secure for children – perfect for any family home!
Transform Your Outdoor Space into a Year-Round Oasis with Our Synthetic Grass
Say goodbye to your arduous hours of lawn mowing and watering! Transform your outdoor space into a wonderfully effortless oasis with the installation of synthetic grass. Not only will it reduce time spent working on yard maintenance, but you'll also be able to enjoy an aesthetically pleasing landscape all year round.
Transform your outdoor living space with Green Field Forever Inc robust and resilient synthetic grass products! Our selection of premium-grade synthetics bring an emerald green lawn to life no matter the season. Rest assured, these carefully crafted goods are designed for long-term performance – giving you a picturesque scene throughout all four seasons without fail.
Transform your outdoor space into a pristine and low-maintenance paradise with synthetic grass. No more hassles over watering, mowing or fertilizing – just plenty of free time to bask in the sun!
Our synthetic grass products are crafted from cutting-edge components and techniques, providing superior durability that can easily sustain the test of time. We offer a variety of sizes to accommodate any size lawn or outdoor area you may have in mind; no matter how small or large, we guarantee our ideal product will suit your requirements!
Enjoy a Maintenance-Free Lawn with Our Synthetic Grass
A vibrant lawn is an essential part of any home's exterior, offering homeowners a peaceful place to relax and children a spot to have fun. The problem? Caring for natural grass lawns can be time-consuming, requiring regular mowing, fertilization and irrigation – not to mention all the associated costs that come with it. That makes it hard for families to take full advantage of their outdoor space.
Say goodbye to the tedious upkeep of natural grass with our reliable and long-lasting synthetic turf. Our top-notch artificial products are manufactured using resilient materials that can handle frequent foot traffic or any climate conditions, so you don't need to mow, water, or fertilize! With no hefty maintenance work involved in keeping up a perfect lawn all year round, save time and energy for other worthwhile endeavors.
In addition to its ease of upkeep, synthetic grass offers a multitude of other advantages. Synthetic turf is environmentally friendly and reduces the use of water and pesticides for lawn maintenance. It's also an ideal choice for pet owners since it can endure scratches from animals as well as their waste without attracting pests or insects.
Why accept a time-consuming, natural grass lawn when you can achieve the ultimate balance with our synthetic turf? Our products come in various textures and colors so that you may customize your dream lawn. If it's a vibrant green playground for children or an inviting atmosphere suitable for outdoor events – we have what you need! Investing in our artificial grass will turn any living space into one of elegance yet convenience.
Discover the captivating scenery of a vibrant lawn without any tedious upkeep. Invest in our synthetic grass products and begin appreciating your exterior space immediately!
Our Projects in Synthetic Grass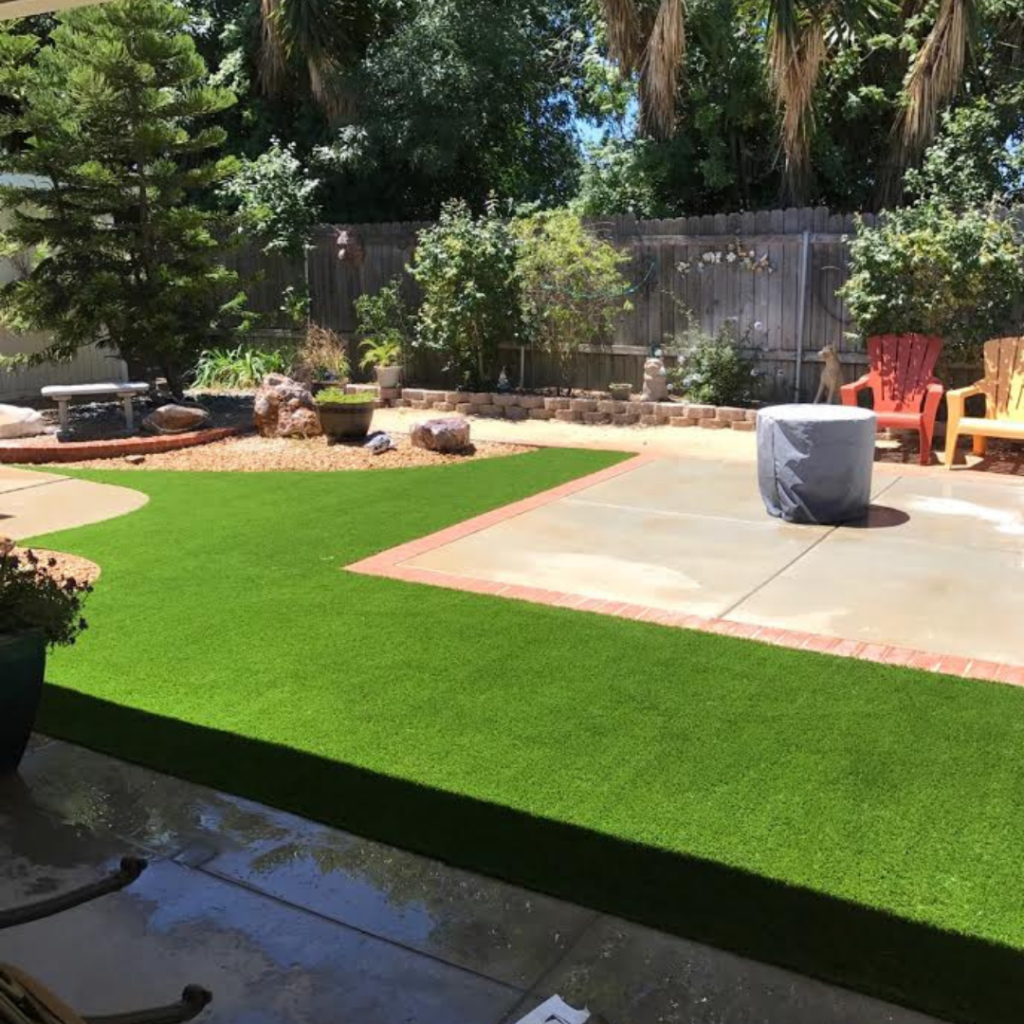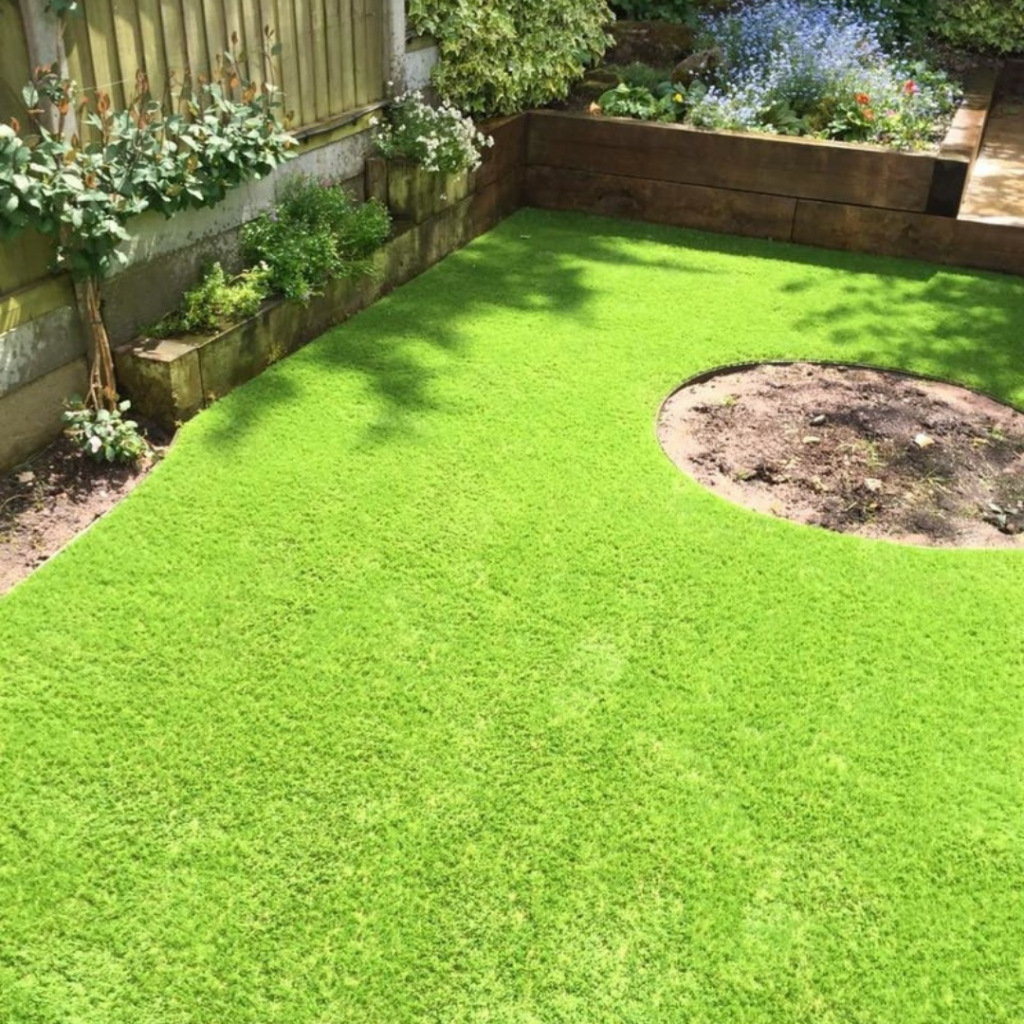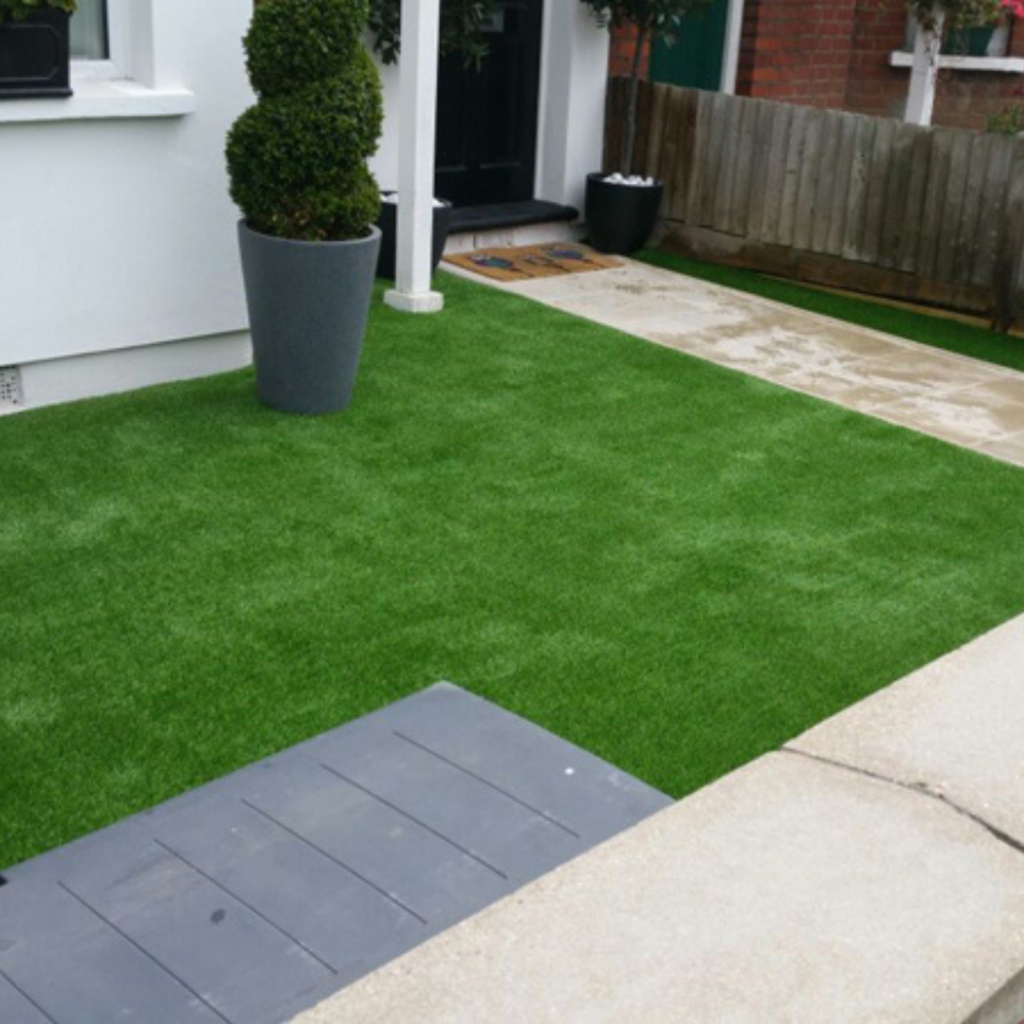 In Greenfield Experts, we're proud to offer our services in these areas: