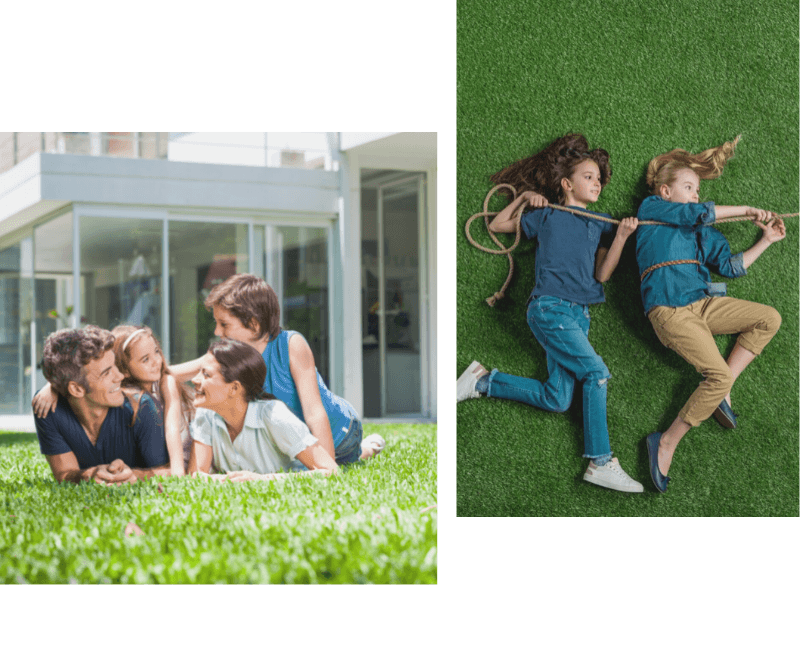 The best Artificial Grass in Los Angeles
Residential and Commercial Artificial Grass Landscaping
Want your lawns to look beautiful and green all year with minimal maintenance? Then, artificial turf may be the choice for you. Looking good all year round, Artificial Grass is an easy, no complications alternative to natural grass, pavement, gravel or concrete. Save precious time and money with no watering, mowing, edging or fertilizing needed with artificial grass.You'll get to spend your weekends relaxing and spending time with your family enjoying your kids and pet-friendly Artificial Grass.
Artificial grass provides different varieties which appear more like authentic natural grass than ever before. We offer a large selection of colors, patterns, and textures available. Our artificial grass selection is designed to resemble natural grass as closely as possible. And with its realistic texture and patterning, it can resemble a thick, fluffy layer of natural grass, making your lawn appear more beautiful and appealing.
Here are a few of the other factors more house owners are now thinking about artificial grass:
First, artificial grass is safe for family and pets.
Artificial Grass is allergy-friendly. There are no irritants, pollen, or mud to handle.
Lower Maintenance expenses. No mowing, no watering, no fertilizing, no pesticides, no weeds, no concerns.
Artificial Grass remains green and best all year.
Artificial Grass is Green for the environment. For example, there is no carbon monoxide gas from lawn mowers.
Artificial Grass has grown in appeal by more than 35% every year and quickly ends up being the go-to service for the typical property owner.
Now is the best time for you to think about making a modification in how you will invest your Saturdays.
What are the Benefits of Having Artificial Grass?
Green Field's artificial grass selection is more than just synthetic grass; we offer a wide selection of residential and commercial artificial grass according to the requirements that fit better with your lifestyle and use. Choosing Green Field's artificial grass not only saves money and precious resources it also allows you more free time for the essential things in life. For example, instead of complaining about mowing the lawn on the weekend, our artificial landscape is essentially maintenance-free. No more mowing! No more watering!  Plus, you will lower your water and power bills! So it's easy to see why Green Field's artificial grass is the best landscaping solution.
Artificial grass is a cost-effective long-term solution that will make your neighbors and friends envious of your lawn. Serving Los Angeles County, we offer complete installation packages, including removing your existing lawn and preparing a new base or installing directly onto your tiles or concrete slab. Our artificial grass installers are certified, experienced installers that can guarantee high-quality finishes for your new yard. Call us today to receive a free estimate on your new landscaping improvement.
Save Water and Money with Artificial Grass
With Green Field's artificial grass installation services you will save money and take care of the environment! Say goodbye to high water bills, you will save money as well as doing your part to conserve water and help the environment in the process. Water conservation in California is important, and installing synthetic turf will benefit both the environment and your economy. It's a win-win!Say goodbye to high water bills, you will save money as well as doing your part to conserve water and help the environment in the process. Water conservation in California is important, and installing synthetic turf will benefit both the environment and your economy. It's a win-win!
Customized to Your Preferences
At Green Field Forever Inc., our clients are our number one priority and we go the extra mile making sure they're completely satisfied with our work. Have a particular project that requires professional attention? We're ready to tackle even the most complex custom projects. Call us today and find out what we can do for you.
Do you have an artificial turf project you'd like to discuss with our synthetic turf experts? We'd love to help you design your custom-made artificial lawn and construct the ideal outdoor living area for your home or business.
Whether you are investing in artificial turf for the first time or you want to replace an older version of artificial turf with today's most advanced models. We are always glad to make each customer's dream come true when creating the perfect synthetic turf lawn for their residential or commercial areas.
For any questions you may have about synthetic turf, or if you would like to schedule an appointment with one of our landscaping and synthetic turf artists, please do not hesitate to get in touch.
Why is Artificial Turf Better Than Real Grass?
Different house patterns are on the increase today. A lot of these are ornamental in the exterior and interior of the house, however, a few of these remain in locations least anticipated. Particularly, artificial grass is an up-and-coming pattern to increase curb appeal for lots of homes and business structures. Still, this may raise the concern of how it compares to the natural yard. Any property owner needs to understand why artificial grass is much better than genuine turf, specifically if they reside in dry locations and spend beyond your means on chemicals and expert care just for routine maintenance for their backyard.
Synthetic turf is both kids- and pet-friendly, enabling house owners to use it as a backyard area. Kids with pollen or yard allergic reactions can securely use this surface area without health dangers because artificial grass is naturally hypoallergenic. Not to mention, pet dogs enjoy the texture of synthetic turf, which is best since the absorbent products make waste clean-up simple. You can constantly set up potted plants, yard furnishings, or other outside decors to use the complete area for those without kids or animals.
Another benefit of artificial turf is its flexibility. Artificial turf can be installed in any size area, including large yards, small yards, apartment complexes, and even mobile homes. When it comes to artificial turf installation, homeowners are not limited by local building codes' grass or lawn size specifications.
In Greenfield Experts, we're proud to offer our services in these areas: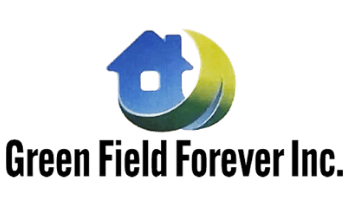 ---
22141 Ventura Blvd
Los Angeles, Los Angeles County 91364
USA
(855) 483-0817 | 818-914-4057