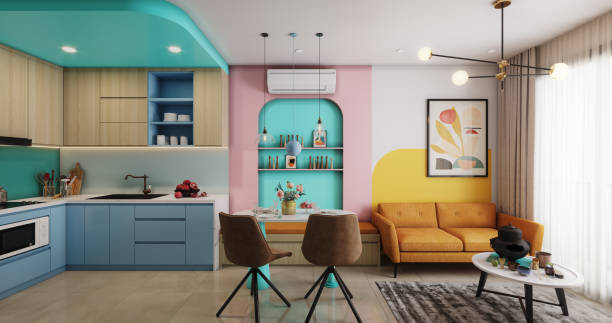 Home Painting Services - Painting Contractors in Los Angeles
Pro Painting Contractors in Los Angeles
Now that we all spend more time in our house, most homeowners have been considering home improvement projects such as interior and exterior painting. If you want to renovate your house but haven't made up your mind about the direction you want to take your project, give our professional painting contractors a call. In Green Field, we offer efficient and affordable interior and exterior painting services to everyone in the Los Angeles area. Our reliable team can make any room look good as new with a fresh coat of paint. Forget that old wallpaper and schedule a free consultation with our panting contractors. From interior painting to exterior painting, we can get done any kind of residential painting job in a timely manner with professionalism. If you would like to get more information about our interior and exterior painting services, send us an email or give us a call.
Advantages of a Painting Project
The main function of painting your home is to enhance the look of its interior and exterior and also to prevent it from damage due to water, wind, mold, and bugs. With a fresh coat of paint, your home will also look more attractive for potential buyers in case you are considering to sell. Our painting contractors do quality work and deliver beautiful results that will enhance the curb appeal and add value to your home. If you are considering hiring a painter for your residential painting project, our painting contractors are the best in Los Angeles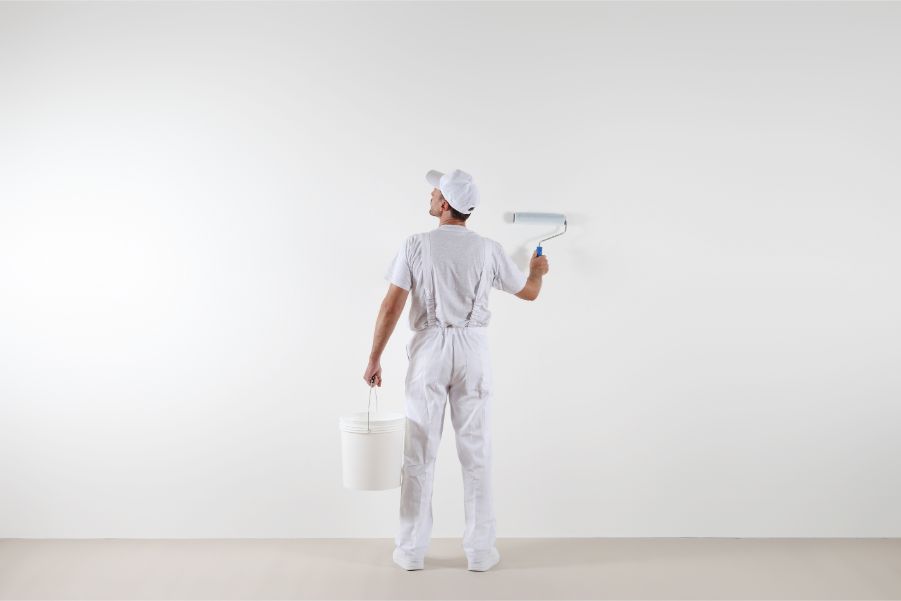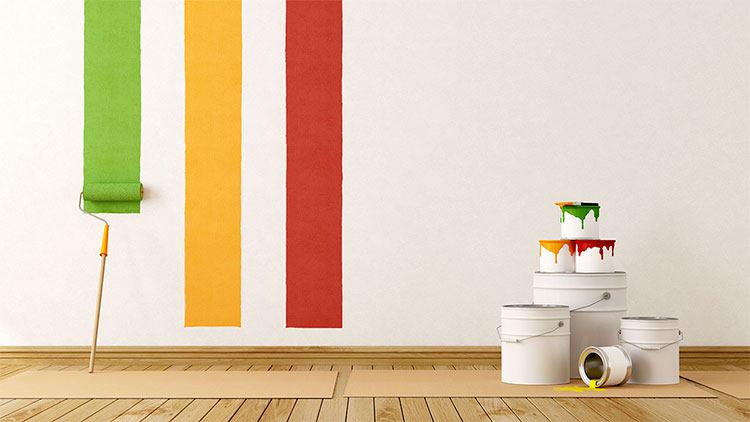 Upgrade Your Property With a Professional Paint Job
Sometimes, home remodeling requires a huge investment on your part, but with our affordable house painting services and our professional painting contractors, that doesn't need to translate into a big expense. Working with an experienced painting team like us for every step of your home painting projects will guarantee the painting job is done to perfection. We offer a different kind of painting services such as exterior and interior painting. Give us a call today and request a consultation with our painting contractor.
Save time and money by hiring our painting contractors
Don't waste your time and money with "do it yourself" renovations. To guarantee the best results, schedule a free consultation with our painting contractors. If you are looking for other kinds of home improvements such as kitchens, bathrooms, basements, stairs, paint, brick, stucco, decks, garage flooring, patio remodeling, exterior painting, refacing, landscaping, tile and siding, flooring, driveways, walkways, gazebos, fire pits, landscaping maintenance, sewer cleaning, deck cleaning, house painting, landscaping construction, can be done successfully by our expert team without breaking the bank. If you want to improve the look of your home, our team will work with you in every step of the process making sure the finished product is like you imagined it.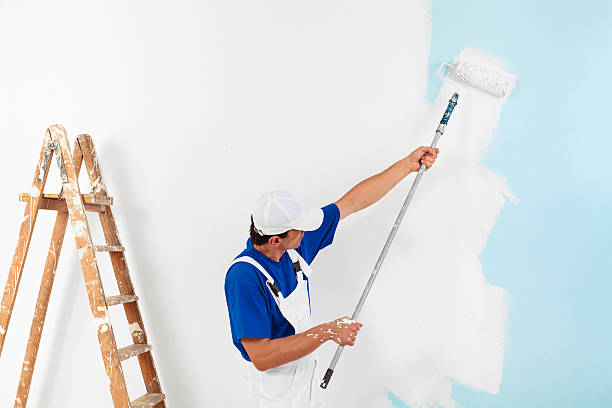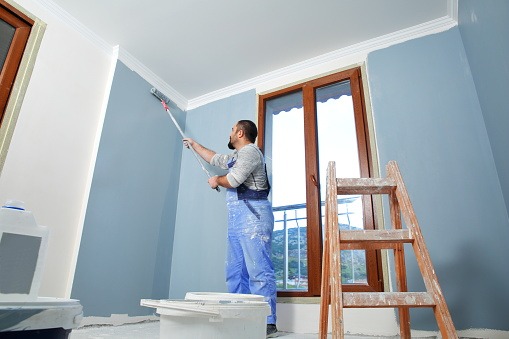 Are you considering a "DIY" project for interior or exterior paint?
Hire Our Reliable Painting Crew
While it is true that you can achieve great results with "do it yourself" home improvement projects, they require a lot of time, effort, and patience. Most likely, You will have to buy new tools, do research about materials, and if you are not extremely organized and plan every step to perfection you might be needing to run to the store more than a few times. Most people, when they finish a DIY project and compare their expenses with the free quote provided by professionals, they learn that hiring an expert team costs pretty much the same, and it actually saves you time so don't compromise the look of your home and reach out to us.
Painting Services
In some cases such as stucco, painting can be a challenging project due to its textured surface. If done correctly, a high-quality coat of new stucco can last for many years, increase the value of your home, and provide homeowners with a fresh new look to their property. Contact our team today to see how we can help you with your residential painting project.
Keys to a Successful Painting Job
To finish a painting job successfully, it requires a lot of patience and meticulous attention to detail in every coat of paint by a pro team which is why many homeowners rely on the experience of our painting crew to provide the highest level of results in their interior and exterior painting project.
The hardest part of a painting project is repairing damaged areas, fixing loose stucco, or other materials, and removing all dirt and mildew that tends to accumulate on porous surfaces such as stucco. While there are some talented painters and savvy homeowners when it comes to home improvements, none can compete with the skills of a seasoned painting team like ours.
Benefits of an Experienced Painter
A professional house painter, will provide you with a lot of useful information about their painting services and will help you select the right kind of paint for the specific materials to get the finish of your liking. Once the surface is properly prepared, they will find a way to apply the fresh coat of paint efficiently and without staining the rest of your home. At Green Field Forever Inc. we are committed to our customers and offer five-star service. We will make sure to assist you with every step of the painting project and will go above and beyond to stick to the original quote.
We offer the best residential painting services
Exterior painting job
Exterior painting involves repainting the exterior and interior walls of a home, including brick, stone, pavers, etc., to give it a fresh new look. Our painting experts will be more than happy to assist you in getting the right kind of paint for your specific needs, they will make sure to explain in a clear way all the options available and will make sure that you get the best value for your money.
Interior Painting
Interior painting is not only about applying new paint to a wall, our expert crew will prepare your wall properly by repairing imperfections and cleaning them before painting. Our painting contractors will make sure that your wall is in perfect condition and will ensure the new color is to your liking.
With our reliable team, choosing the right colors for your home it's never been easier
With new technology and creative thinking, you can choose the best exterior paint colors for your house, even when you're on a tight budget. We care about your home and your wallet, that is why our professional painting services are available to everyone, we can make suggestions according to your needs, likings and offer a free estimate, so give us a call and request your consultation with our home painting contractor today so we can get started with your residential painting project.
one-stop-shop for all your remodeling and repair needs.

---
22141 Ventura Blvd
Los Angeles, Los Angeles County 91364
USA
(855) 483-0817 | 818-914-4057