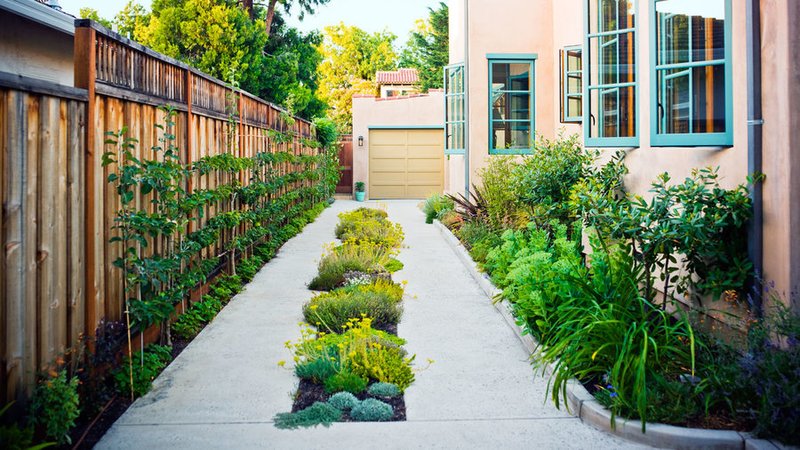 Garden in a driveway
Landscape architect Jeni Webber replaced this Palo Alto home's solid driveway with two strips of concrete, leaving space for a tiny garden in the middle.
In salvaged shutters
Twin shutters, each about 8 feet tall, bring a roomlike appeal to designer Baylor Chapman's (lilabdesign.com) San Francisco deck. Tiny succulent rosettes peek out from openings between the slats.
To hold the rootballs in place, Chapman stapled weed-cloth pockets behind each shutter.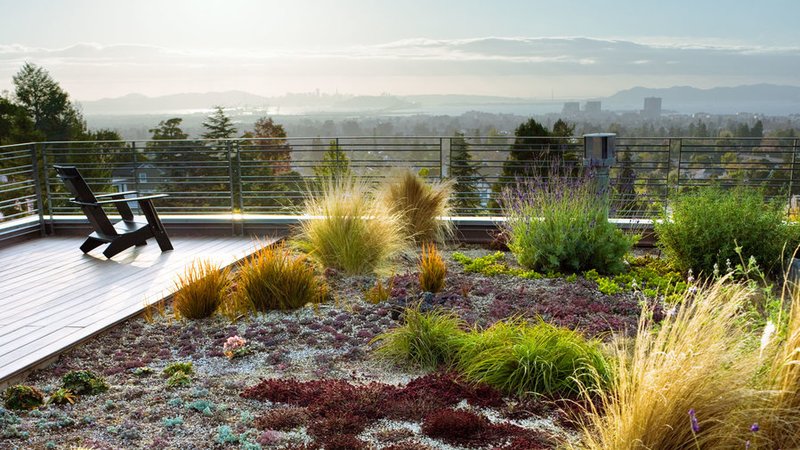 On a city roof
Plants that grow on city rooftops need to be able to stand up to constant sunlight and harsh winds.
Learn more about this hardy rooftop garden
For this project, landscape designer Lauren Schneider mixed California natives that thrive in hot, dry conditions with plants that evolved in similar climates.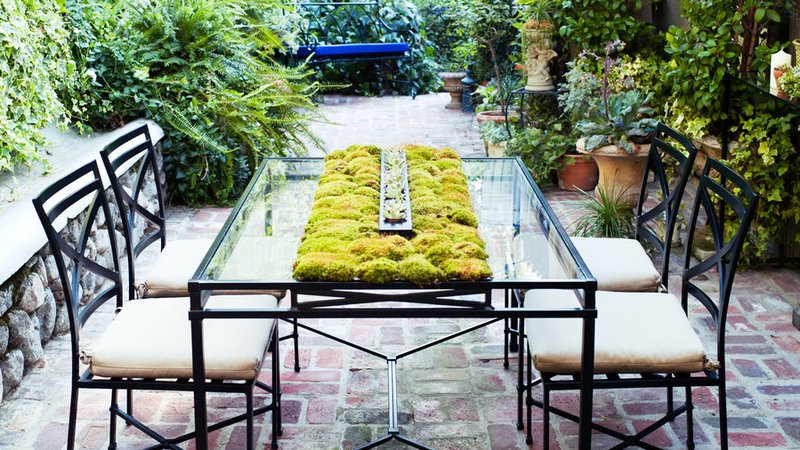 On a table
Pasadena landscape architect Heather Lenkin came up with a simple way to make a tabletop garden. Follow her easy how-to for a living centerpiece of your own.
Atop a doghouse
Even Fido deserves a living roof. Designed by Stephanie Rubin, this doghouse is built of fragrant, Forest Stewardship Council–certified red cedar, assembled using nontoxic glue, and painted with pup-friendly pigments. The roof is waterproofed with beeswax and planted with native perennials.