restrictions? Have limited access to water? Want to save time and money? I know what it's like to grow food and an ornamental garden in difficult conditions and have discovered many simple ways to solve this problem.
10 Water Saving Tips for Your Garden – Water-wise ways to save time and money
The cost of this precious resource is rising all the time. We can all tread a little lighter on the planet by taking a few moments to re-evaluate our garden design and watering habits to eliminate inefficient practices that waste water … and reap the benefits at the same time!
How to Save Water in Your Garden
Here are my ten water saving tips to help you conserve and manage water efficiently, put money in your pocket and garden more sustainably:
Take a moment to rethink how much water literally goes down the drain at your place. Pick one of these ideas to start saving time and money in your garden.
Water Saving Tip 1:  Water Pots in the Afternoon and your Garden in the Morning
Research* shows that the timing of when you water pot plants during the day can have a significant effect on plant growth.  The potted plants used in the research were grown in pine bark based potting mix (which is not only commonly used in the nursery industry, but also is a popular choice for many home gardeners.)  Pine bark based potting mixes however, have low moisture retention properties, meaning pot plants dry out more quickly.
The research found that plants watered after 12.00 pm and during the afternoon, "significantly outperformed plants grown with early morning irrigation." So, watering container plants in the afternoon may lead to healthier, stronger growing plants compared to container plants watered early in the morning.
Pot plants grown in pine bark based potting mix tend to dry out quickly and can benefit from being watered in the afternoon.
According to the University of Illinois Extension, the optimal watering time for the rest of the garden, is early morning before the temperatures begin to rise, winds are lower and there is less evaporation.  Morning watering gives the plants a good supply of water to face the heat of the day.
Avoid evening watering especially on the foliage as night-time temperatures are often inadequate to dry the moisture on the leaves. This can encourage some fungal pathogens to grow.  However, any time plants start to show symptoms of drought stress is the time to water them – even if this means the middle of the day.  Waiting too long may be too late.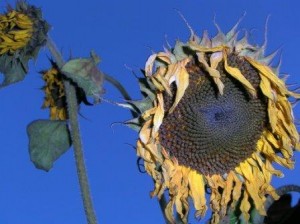 Dr Linda Chalker-Scott, Extension Horticulturalist & Associate Professor with the Washington State University says "ANY time plants exhibit drought stress symptoms is the time to water them" even if this is in the heat of the day.
Water Saving Tip 2:  Harvest Water – Ways to Save and Reuse Water
Install a water tank rather than wasting rainwater, to maximise roof runoff and redirect it for use on your garden.  Slimline tank and water harvesting systems are available for even the tiniest of spaces.
Save your Cooking Water. If you steam or boil vegetables, save the water rather than tipping it down the sink!  It is full of nutrients and when cooled, makes a free fertiliser for watering your plants.
Save cooled water from cooking vegetables to water your garden. Reuse the valuable leached nutrients rather than tossing them down the drain.
Use a Compost System. Even micro gardeners can make compost no matter how small a space you might have. Worm castings and compost hold moisture in your soil and help retain nutrients where they're needed. Whether you make or buy a worm farm or mini compost system, you will add a valuable water saving resource in your garden.  Frugal gardeners needn't buy a compost bin – there are many micro systems you can make yourself.  I've made several low-cost compost systems that work well including converting a 60 litre black garbage bin by drilling 1cm holes on the sides and base and covering with the lid.  It can be turned regularly by simply rolling it on its side!